Influencing Change
Through Politics
To use the influence of experts and politicians to raise
the welfare of animals nationally and internationally.
Influencing Change
Through Politics
To use the influence of experts and politicians to raise the welfare of animals nationally and internationally.
|

 OFFICERS
HENRY SMITH MP Vice Chairman (conservative)
Henry was first elected to Parliament in 2010, having stood in Crawley at the previous two General Elections. Henry has previously worked in the NHS and was elected as a West Sussex County Councillor in 1997. Henry has been campaigning hard for animal welfare issues since his election in 2010 and has a good relationship with many of the member organisations of APGAW. He is a vegetarian and led debates on CCTV in Slaughterhouses and Opposing the Badger Cull in the last Parliament.
Tracey crouch mp Co-Chair (conservative)
Tracey was first elected to Parliament in 2010 and was Parliamentary Under-Secretary of State for Sport, Tourism and Heritage. Prior to being an MP she ran the Pet Advisory Committee.  Tracey has a strong background in fighting for animal welfare in Parliament and has spoken out many times again the badger cull, fox hunting and many other issues. Tracey is a patron of the Conservative Animal Welfare Foundation.
PROFESSOR THE LORD TREES CO-CHAIRMAN (crossbench)
Professor Trees is a leading veterinary surgeon who has worked in general practice, industry and academia and was appointed chairman of the internationally renowned animal health research institute the Moredun Research Institute. Professor Trees is only the second veterinary surgeon to enter the House of Lords, joining Lord Soulsby of Swaffham Prior in Parliament's upper chamber. He was formerly President of the Royal College of Veterinary Surgeons and Dean of Liverpool University Veterinary School.
GILES WATLING MP TREASURER (conservative)
Giles was elected as Member of Parliament for the Clacton constituency in June 2017. With a background in theatre and television, Giles, his wife Vanda, and twin daughters live in the heart of the constituency – he ran the Summer Theatre in Frinton-on-Sea until 1982, and has served as a Tendring District Councillor for Frinton Ward since 2007. As an animal lover, Giles is keen to promote improvements in animal welfare and has spoken several times in Parliament on this subject.
Lord de mauley Co-chairman (conservative)
Rupert is a former DEFRA minister who was in post between 2012 and 2015. He has wide knowledge of animal welfare issues and has spoken numerous times in the House of Lords of welfare matters, predominantly those relating to farm animals. In 2018 Rupert was appoint Master of the Horse by the Queen.
BARONESS ANN MALLALIEU QC vice chair (labour)
Ann is a lawyer who was called to the Bar in 1970. She was the first woman president of the Cambridge Union and an Opposition on Home Affairs and Legal Affairs. She has been president of the Countryside Alliance since 1998 and was appointed as an independent director of the British Horseracing Authority Board in 2004.
JESSICA MORDEN MP (labour)
Jessica Rupert is the Labour MP for Newport East having been elected in 2005.  She has a keen interest in rural affairs and supporting the farming community.
LORD TAYLOR of holbeach (conservative)
Lord Taylor is a former DEFRA and Home Office Minister who is now the Government's Chief Whip in the House of Lords. He has a strong interest in rural affairs and comes from an agricultural background. 
DAME CHERYL GILLAN (conservative)
Cheryl has held many positions since being elected in 1992 as MP for Chesham and Amersham. She was Secretary of State for Wales and has been Shadow Minister for Foreign and Commonwealth Affairs and International Development. Cheryl is a dog lover and has spoken out many times on animal welfare matters in Parliament.
LIZ SAVIlle roberts (plaid cyrmu)
Liz was elected in 2015  for Dwyfor Meirionnydd becoming Plaid's spokesperson for Home Affairs, Education, Health, Environment, Energy, Equalities and Local Government and since then has become the spokesperson for Home Affairs, Justice, Business, Energy, Industrial Strategy, Women and Equalities . She has spoken many times highlighting issues facing rural Wales.  Liz was sworn in as a member of Her Majesty's most Honourable Privy Council.
KIrsten oswald mp (SNP
Kirsten is an experienced Scottish politician who is keen to support rural affairs and animal welfare matters in Scotland. She was elected in 2019 having previously been an MP in 2015 before the 2017 election.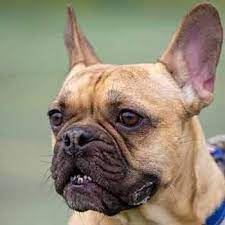 APGAW picked up the work it did in 2009 with the publication of A Healthier Future for Pedigree Dogs report through a Parliamentary roundtable in December. Following this APGAW facilitated a high level conference this July in Westminster chaired by Lord Trees to set...
read more
All rights reserved. Copyright © 2023 All-Party Parliamentary Group for Animal Welfare.