Influencing Change
Through Politics
To use the influence of experts and politicians to raise
the welfare of animals nationally and internationally.
Influencing Change
Through Politics
To use the influence of experts and politicians to raise the welfare of animals nationally and internationally.
|

Officers of APGAW
Henry Smith MP Co-Chairman of APGAW

Henry was first elected to Parliament in 2010, having stood in Crawley at the previous two General Elections. Henry has previously worked in the NHS and was elected as a West Sussex County Councillor in 1997. Henry has been campaigning hard for animal welfare issues since his election in 2010 and has a good relationship with many of the member organisations of APGAW. He is a vegetarian and led debates on CCTV in Slaughterhouses and Opposing the Badger Cull in the last Parliament.
Angela Smith MP Co-Chair of APGAW
Angela was the Member of Parliament for Sheffield Hillsborough from 2005 to 2010 when she was then elected to represent the new constituency of Penistone and Stockbridge. In July 2009, she introduced a ten-minute rule bill to the House of Commons to change the law to give people more legal protection against attacks by dogs. She worked with the RSPCA on this issue and was also awarded the League Against Cruel Sports' Parliamentarian of the Year in 2013 for her efforts against the trial badger cull as well as recognition for her wider campaign in protecting animals from cruelty. After a spell as opposition Whip, Angela was promoted to the front bench as the Shadow Deputy Leader of the House in October 2010 and then in 2014 she became the Shadow Minister for Animal Welfare. Angela sits on the Environment, Food and Rural Affairs Select Committee.
Professor The Lord Trees Co-Chairman of APGAW

Professor Trees is a leading veterinary surgeon who has worked in general practice, industry and academia and was appointed chairman of the internationally renowned animal health research institute the Moredun Research Institute. Professor Trees is only the second veterinary surgeon to enter the House of Lords, joining Lord Soulsby of Swaffham Prior in Parliament's upper chamber. He was formerly President of the Royal College of Veterinary Surgeons and Dean of Liverpool University Veterinary School.
Rebecca Pow MP Vice-Chair of APGAW
Rebecca was first elected Member of Parliament for Taunton Deane in June 2015. She sat on the Environment, Food and Rural Affairs Select Committee and is currently PPS to Defra. Rebecca is very focused on rural life with Taunton having been her home for 27 years and before this rural Somerset. A scientist by training, a former BBC, ITV and C4 reporter, specialising in the environment, farming and gardening Rebecca has also worked for the National Farmers Union, standing up for the agricultural community in dealings with Brussels. Rebecca has a strong interest in high welfare standards for farm animals and responsible pet ownership.
Baroness Ann Mallalieu QC Vice-Chair of APGAW
Ann is a lawyer who was called to the Bar in 1970. She was the first woman president of the Cambridge Union (1967) and an Opposition Spokesman on home affairs and legal affairs (1992-7). She has been President of the Countryside Alliance since 1998 and was  appointed as an Independent Director of the British Horseracing Board in 2004.
Giles Watling MP Vice Chairman of APGAW

Giles was elected as Member of Parliament for the Clacton constituency in June 2017. With a background in theatre and television, Giles, his wife Vanda, and twin daughters live in the heart of the constituency – he ran the Summer Theatre in Frinton-on-Sea until 1982, and has served as a Tendring District Councillor for Frinton Ward since 2007. As an animal lover, Giles is keen to promote improvements in animal welfare and has spoken several times in Parliament on this subject. 
Theresa Villiers MP Treasurer of APGAW
A former barrister, Theresa was a lecturer at King's College London when the London Conservatives chose her to top the list of their candidates for the European Election in 1999. Following, 6 years as an MEP. in 2005, Theresa was elected to the House of Commons as MP for Chipping Barnet. When the Coalition took office on May 2010, Theresa was appointed to the Privy Council and became Minister of State for Transport. Theresa was appointed to the Cabinet as Secretary of State for Northern Ireland in September 2012, a role she held until July 2017
Jim Fitzpatrick MP Secretary of APGAW
Jim entered Parliament in 1997 and in 1999 he was appointed Parliamentary Private Secretary (PPS) to the Chief Secretary to the Treasury Alan Milburn until becoming the Secretary of State for Health. After the 2001 General Election he became an Assistant Government Whip, becoming a Lord Commissioner to the Treasury (Government Whip) in 2002. He was again promoted within the Whips Office in 2003 when he became the Vice-Chamberlain of the Household. Jim was then appointed a junior minister at the Office of the Deputy Prime Minister with the role of Minister for London. In June 2007 he moved to become the Parliamentary Under-Secretary of State at the Department for Transport. Fitzpatrick was promoted to Minister of Department for Environment, Food and Rural Affairs in the June 2009 reshuffle where he remained until the 2010 general election.
| Member's Area
Members of APGAW can login in here to access further information relating to on-going work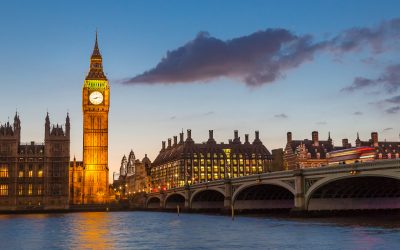 APGAW  has ceased to exist during the dissolution of Parliament and the General Election period. Parliamentary rules mean that APPGs cannot use social media or send out formal communication. Once the newly elected MPs return a meeting will be held to appoint new...
read more

Welcome to the All-Party Parliamentary Group for Animal Welfare, your link to Parliament on animal welfare issues.
  admin@apgaw.org
0776 424 7098
  All-Party Parliamentary Group for Animal Welfare, c/o Office of Henry Smith MP, House of Commons, London

All rights reserved. Copyright © 2017 All-Party Parliamentary Group for Animal Welfare. Designed and built by Marvel Creative.