Influencing Change
Through Politics
To use the influence of experts and politicians to raise
the welfare of animals nationally and internationally.
Influencing Change
Through Politics
To use the influence of experts and politicians to raise the welfare of animals nationally and internationally.
|

Officers of APGAW
HENRY SMITH MP (VICE CHAIR) 
Henry was first elected to Parliament in 2010, having stood in Crawley at the previous two General Elections. Henry has previously worked in the NHS and was elected as a West Sussex County Councillor in 1997. Henry has been campaigning hard for animal welfare issues since his election in 2010 and has a good relationship with many of the member organisations of APGAW. He is a vegetarian and led debates on CCTV in Slaughterhouses and Opposing the Badger Cull in the last Parliament.
GILES WATLING mP (CO-CHAIR)
Giles was elected as Member of Parliament for the Clacton constituency in June 2017. With a background in theatre and television, Giles, his wife Vanda, and twin daughters live in the heart of the constituency – he ran the Summer Theatre in Frinton-on-Sea until 1982, and has served as a Tendring District Councillor for Frinton Ward since 2007. As an animal lover, Giles is keen to promote improvements in animal welfare and has spoken several times in Parliament on this subject
PROFESSOR THE LORD TREES (CO-CHAIR)
Professor Trees is a leading veterinary surgeon who has worked in general practice, industry and academia and was appointed chairman of the internationally renowned animal health research institute the Moredun Research Institute. Professor Trees is only the second veterinary surgeon to enter the House of Lords, joining Lord Soulsby of Swaffham Prior in Parliament's upper chamber. He was formerly President of the Royal College of Veterinary Surgeons and Dean of Liverpool University Veterinary School.
NEIL HUDSON MP 
Neil is the Conservative MP for Penrith and The Border, elected in 2019. Neil is a Veterinary Surgeon with specialised training and experience in Equine Medicine and prior to entering Parliament has worked in large and small animal veterinary practice and academia in the UK and Australia. Neil is an active member of the Cross Party (Conservative, Labour, SNP) House of Commons Environment, Food and Rural Affairs Select Committee.
CHRIS LODER MP

Chris had a rural upbringing at Folke in Dorset on his parents' family farm where he is 4th generation and he still lives near Sherborne, not far from the family farm still run by his parents. Chris led the Animal Welfare (Sentencing) Bill through Parliament.
Lord de mauley
Rupert is a former DEFRA minister who was in post between 2012 and 2015. He has wide knowledge of animal welfare issues and has spoken numerous times in the House of Lords of welfare matters, predominantly those relating to farm animals. In 2018 Rupert was appoint Master of the Horse by the Queen. 
BARONESS ANN MALLALIEU QC 
Ann is a lawyer who was called to the Bar in 1970. She was the first woman president of the Cambridge Union (1967) and an Opposition Spokesman on home affairs and legal affairs (1992-7). She has been President of the Countryside Alliance since 1998 and was  appointed as an Independent Director of the British Horseracing Board in 2004.
JANE STEVENSON MP
Jane was elected in 2019 for Wolverhampton and has become well known for her support for animal welfare issues in Parliament and as the owner of two Cavalier King Charles Spaniels, Jane has made the prevention of animal cruelty one of her top priorities in Parliament.
JESSICA MORDEN MP
Jessica has been an MP since 2005 and is the member for Newport East and she currently holds the role as Keir Starmer's Private Parliamentary Secretary. She has been very active supporting animal welfare issues during her time in Parliament.
LIZ Saville-Roberts MP
Liz has been an MP since 2004 and is currently the Leader of Plaid Cymru in the House of Commons, a position she has held since 2017.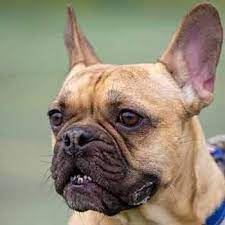 APGAW picked up the work it did in 2009 with the publication of A Healthier Future for Pedigree Dogs report through a Parliamentary roundtable in December. Following this APGAW facilitated a high level conference this July in Westminster chaired by Lord Trees to set...
read more
All rights reserved. Copyright © 2023 All-Party Parliamentary Group for Animal Welfare.